Fast, Accurate & Simple Lead Testing
NanoAffix has developed a portable device for real-time detection of lead in tap water. The system consists of a handheld sensor module connected via Bluetooth to a mobile app. It outperforms existing water testing methods and is simple to use. Results in seconds on the spot instead of days in a lab.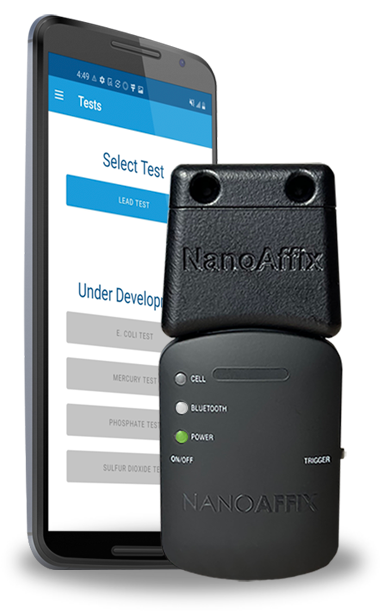 NanoAffix is for:
One System – Many Applications
Toxic contaminants are present in many drinking water sources. There is a growing need to test more frequently for potential toxic contaminants to ensure safe consumption. Testing water at the point of use should be easier, affordable, and more accessible to everyone.
Be a Beta Tester
Would you like a free trial of our new portable tester? Please fill out the form below:
Get Our News
Get the latest updates on our research, development and product launch.