Invest in the Future of Clean Drinking Water
Investment opportunities
NanoAffix Science is developing a portable analyzer for real-time onsite water testing and analysis. The product is capable of detecting toxic contaminants in drinking water and focuses on the point-of-use testing market. These sensors are a platform technology that can be modified to quantitatively measure many different contaminants in water.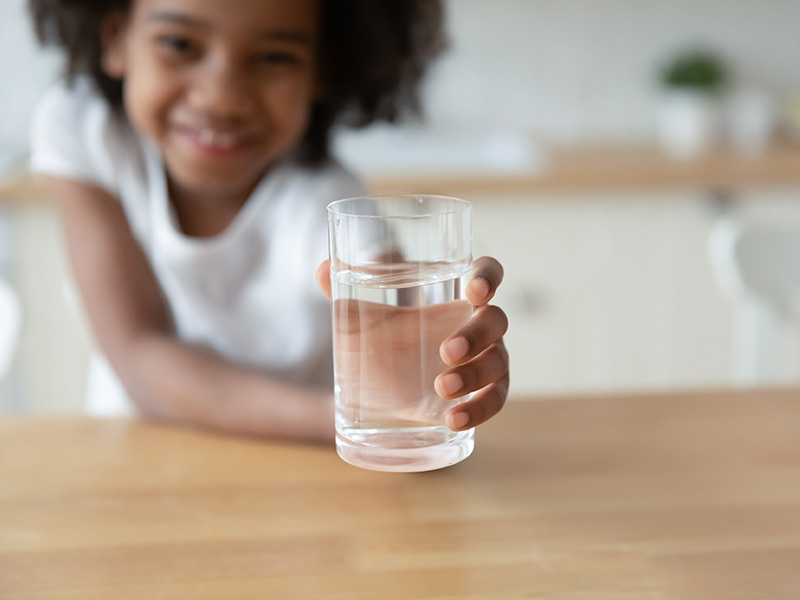 The Problem
Toxic contaminants are present in many drinking water sources around the world and current testing methods are either inaccurate or expensive. Lead pipe service lines are a pervasive problem with the water supply of many cities being transported through aging lead pipes that were constructed over a century ago. These aging lead service lines are relatively safe and stable until slight changes in water chemistry cause significant amounts of lead to be dislodged from the pipes. This occurred in Flint, Michigan starting in 2014 and took multiple years to resolve. People didn't know if, or how much, lead was present in their tap water. This is a particularly insidious problem because very low concentrations of lead cause health issues, especially brain development issues in children. The current maximum contaminant level determined by the Environmental Protection Agency is only 15 part per billion (ppb). Water needs be tested more frequently to ensure that it is free of toxic contaminants and is safe to consume.
Our Solution
NanoAffix addresses this public health and safety problem through onsite real-time water testing to detect toxic chemicals, such as lead, in drinking water. This product is able to detect lead (Pb) in tap water, lakes, wells, homes, and municipal water distribution centers. It can generate results that reflect the concentration of total Pb from water samples expressed in ppb. The test can be performed onsite and only requires about 1 minute, with the whole process taking no more than 10 minutes. NanoAffix has 4 patents in this area to protect intellectual property. This test would help individuals quickly identify contaminated water sources prior to consumption and monitor contamination levels. The NanoAffix handheld tester will provide customers with accurate affordable analysis of drinking water to prevent health issues such as negatively impacting brain development of children at low environmental exposure levels.
Invest With Us
At NanoAffix we are genuinely interested in talking with investors of ALL types, no idea is too small or too big for us to consider. We believe that a viable business opportunity can come from a mainstream 'industry' or 'angel' type traditional investment source or from a private entity that may simply be passionate about ensuring the safety of our worlds drinking water supply moving into our uncertain future. If you sense a passion for our technology, do not hesitate to give us a call and discuss. We are more than happy to speak with you about your ideas and thoughts!